"That's an absolutely stunning, gorgeous air conditioning unit in your yard!" This is a sentence that has never been uttered…ever! But the reality is…your air conditioning unit is what it is…and WHERE it is. So, why not make the best of it?!
Besides making sure your unit has enough breathing room, the world is your oyster as far as how creative you want to be in transforming an eye sore into yard art!
Here are six ways you can make your outdoor A/C unit part of your landscape and curb appeal:
Lattice Entertain You
Surround your unit with simple wood lattice panels. This helps ensure great ventilation. You can even add growing ivy to it in order to make the panels more dense with a pop of color.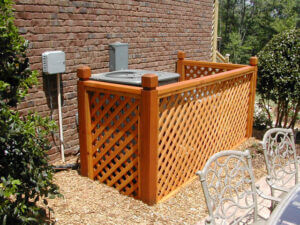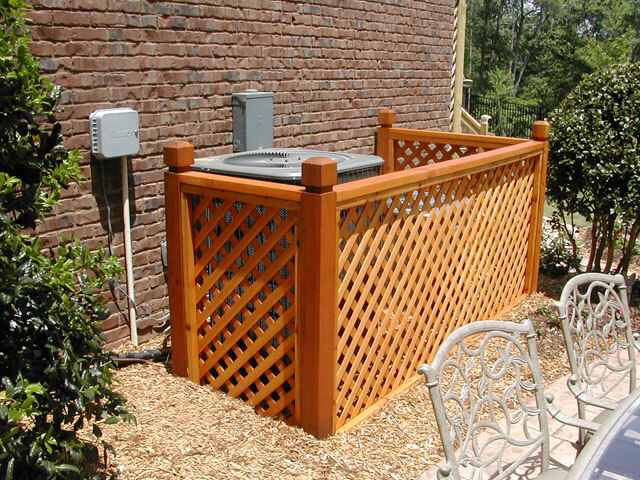 Bamboo for You!
You can purchase premade bamboo screens or rolls of bamboo that can be cut and positioned easily around the unit. It's a great added Asian flare that will withstand the elements.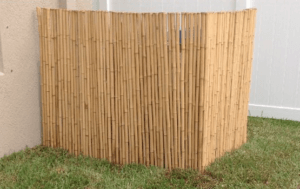 Potted Greens
Utilize colorful pots with tall grasses or other hearty plants that will withstand the heat from the unit. Add colors that already exist in your landscape. Make sure you have enough room to service the unit without having to move all the pots.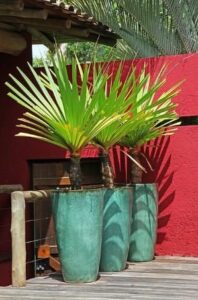 Privacy, Please
You can purchase outdoor-friendly privacy gates that are usually sold in the garden section of your favorite home and garden supply store. Find the color that matches your outdoor furniture or a storage shed. It's very easy to install for a quick fix to the eye sore.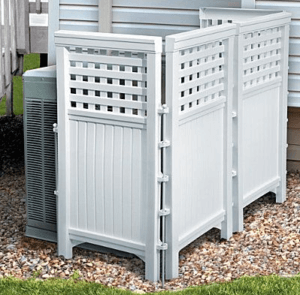 Matching Mosaic
If you are a DIYer, take broken glass that matches the colors of your house and landscape and create beautiful mosaic panels that can be positioned around the A/C unit for amazing curb appeal.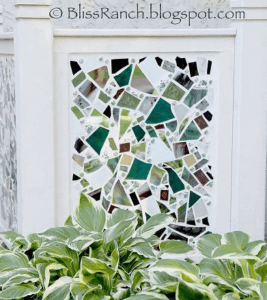 Fence Me In!
If your yard has a fence, carry that through by making a mini version of it around your unit. It will look great and purposeful.